56th Annual
Summerset Regatta
October 1-3, 2021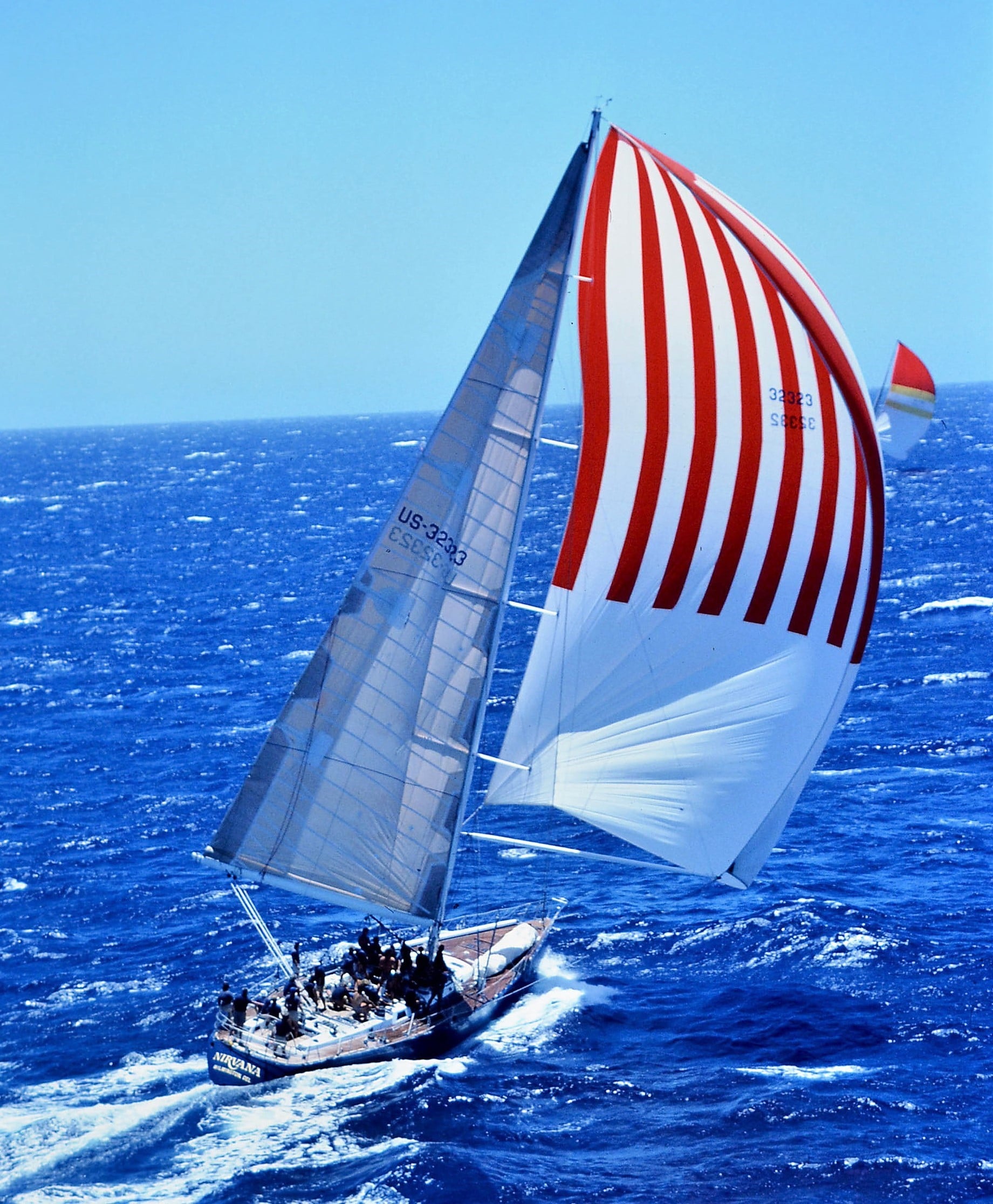 "Sail the Tradition"
at Fort Myers Beach
This year CMCS is proud to present the 56th annual Summerset Regatta on the weekend of October 1st, 2nd and 3rd, 2021.
In 1965, a few adventurous sailors placed a classified ad in the local newspapers looking for "Anyone interested in racing sailboats from Fort Myers Beach to Naples". That first race led to an annual event that sailors in Southwest Florida look forward to each year – known as the Summerset Regatta. This was also the genesis of the racing program for Caloosahatchee Marching and Chowder Society (CMCS), now in our 51th year of operation. Today, sailors from Charlotte Harbor to Marco join in the fun of racing and cruising. Yachts race in Saturday's buoy races and Sunday's distance race(s) in the Gulf of Mexico near Fort Myers Beach.
Shirt artwork from a photo by Doris Colgate taken from a helicopter of an 81 footer racing in the Pacific. Steve Colgate member of the US Sailing Hall of Fame and CMCS was the principal helmsman on his friend's yacht NIRVANA. They raced all over the world but this race was the Clipper Cup in 1982 off Hawaii with about fifty boats competing..Thank you to the Colgates for supplying the artwork and for being a valued sponsor of The Summerset Regatta for so many years.
A Weekend Full of Fun
October 1st, 2nd, and 3rd