Based on the wind and the apparent red tide further down in Bonita Beach, we have selected a pursuit race course closer to the beach and closer to Fort Myers.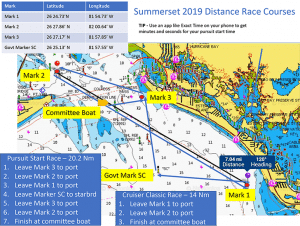 The Lou Tilley Cruiser Classic race will only be 14 Nm and is an easy course – up and back. The WFPHRF BOTY Summerset Pursuit Race will require you to follow directions and there are a few zig zags! Please see the starting order below: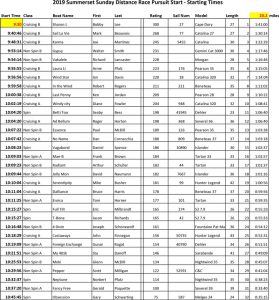 NOTE: The sailing instructions and the NOR state that the starting time for the first boat of this race was at 10:00. This has been revised and the first boat will start at 9:30. This change only impacts seven skippers who will have starting times before 10:00 which we will reach out to individually.